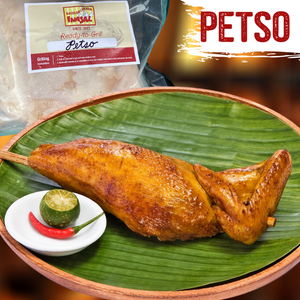 Four skewered Petso pieces (half-breast and wing), pre-marinated and ready-to-grill. Each pack also comes with chicken oil for basting during grilling.
This is a must-buy for those who miss authentic Bacolod Chicken Inasal!
Chickeb inasak
Sarap ng chicken inasal ng Timplado
Inasal Cravings
Convenient way to satisfy inasal cravings without fear of infection. Properly marinated. The smell coming from the grill brings you back to Bacolod.